A project leads by Disabled Peoples' International

Our Leader Kalle Könkkölä
Message from Rachel Kachaje and the DPI Executives Officers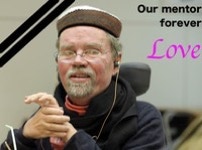 We, Rachel Kachaje and Executive Officers, representatives of Disabled Peoples' International, are writing to the disability community members and to all DPI members and friends to express our deep sadness after the death of one of our strong pioneers in the disability fraternity.
Kalle Könköllä was one of the early DPI member who travelled all over Europe and the world at large spreading the spirit of independence, promoting and protecting the rights of persons with disabilities. He was a talented diplomat who found the ways that brought major changes in the thousands grassroots DPOs he visited and supported. He always preached peace and unity and contributed to the strengthening of the organisation bringing visibility and that the voice of persons with disabilities be heard all over the globe.
He has left a big gap in DPI but enriched by his remarkable contribution. He will be greatly missed but always remembered by the disability community.
Kalle chaired DPI from 1993 to 1998 with the same peaceful determination. I and my friends will continue to pursue the course of promoting peace and unity in DPI just as Kalle wanted it to be.
Some Messages from members
I, Abdus Sattar Dulal UNESCAP Disability Rights Champion and founder of BPKS and other disabled people's organizations in Bangladesh are deeply saddened as we lost our iconic leader with disability Mr. Kalle Konkkola has passed away. It is our great loss of a truly magnificent world leader. It is also a great loss of our movement in the world, especially for disabled people human rights and development.
I hope that, over time it will be of consolation for us that Mr. Kalle Konkkola was a great world leader of disabled people who is all times thought about the disabled people that he was advocating for and representing us rather than himself. He has ensured that disabled people are recognized that they are able to enjoy human rights throughout the World. He contributed in no small way to the world disabled people movement and that will be one of the testaments to his leadership. We definitely missed him and never replaced his leadership in the world.
We express our sympathy to his family and friends. We pray for peace of his departed soul.
Kalle, we love you and never forget you.
Abdus Sattar Dulal,Bangladesh
I'm shocked by news that Kalle passed away.
It's a huge loss for disability movement but the greatest one for our DPI Family.
I'll remember Kalle in my mind and in my heart.
Marica, Miric, SOIH, Croatia
It is with great sadness that I see that Kalle has passed away.
He was truly a representative of the people with disabilities ensuring DPI developed into a representative and grass roots organisation around the world.
It is my hope that in his name, we can reunite DPI into an effective worldwide organisation and restore its comradeship.
FrankHall-Bentick Australia
RIP. Mr.Kalle Könkkölä, the founder of ABILIS Foundation and founding member of DPI
It is shocking news to know our mentor, our teacher, our role model and great leader who never feel tried to tell the world " NOTHING ABOUT US WITHOUT US" show and prove to society that we are all active human being and our needs are simple/similar...with/to everyone. Our hearts are saddened by your loss and our thoughts and prayers are with you.
Mr.Supawat Samurpark,DPIAP
It is with great sadness that I come to learn of the passing away of Kalle Konkkola. Imagine yourself working with a person that he is almost totally paralyzed, breathing artificially but going all around the World defending the rights of Pwds and those in the South in particular. Two years ago, we met in Beirut where he insisted in visiting the refugees camps and observe the situation of refugees with disability. Rest in peace my friend
This is sad news. Kalle and I have met in New York on a number of occasions in recent years and I have always found him to be honest, straightforward and a true champion for disability rights.
Trevor Carroll, Australia